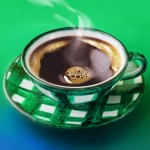 After a late summer hiatus – Open Coffee Sligo kicks off again for the Autumn on Thursday 7th October at 11am in the Clarion Hotel Sligo. The meetup will be dedicated to Pay & File advice for the Self Employed – particularly with the upcoming 31st October deadline approaching.
Jason McDowell of McDowell & Co Accountants will be giving a short presentation followed by a question and answer session. He will give an overview of the pay and file system, outline ways of reducing your income tax bill , minimising your accounting fees, dealing with the local tax office when difficulties arise and general tips on making tax as stress free as possible.
So if you are available on Thursday October 7th – why not swing by the Clarion to chat and meet up with other local business people – all you have to do is turn up on the day as all Open Coffee events are free.