This company has been formed in January 2009 following a merger of Arigna Leader, and Leitrim Partnership.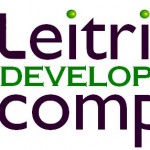 Funding of almost 12million euro is available IN LEITRIM until 2013 for initiatives as follows
Support for business creation and development

encouragement of tourism activities

Basic services for the economy and rural population

Village renewal and development

Diversification into non-agricultural activities

Conservation and upgrading of the rural heritage

Training and information.
Visit www.ldco.ie for more information.