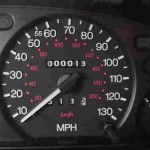 If you are a sole trader you will know the only claim you can make for travel expenses is based on receipts – be it petrol, insurance, road tax etc.

If you are using your own car for business use, you will normally just keep the receipts from the petrol station as back up for expenses.
If your business is doing well and you find yourself with a tax bill maybe its time you looked into setting up a limited company.
There are many tax advantages in having a company and one of them is in relation to claiming mileage expenses. This is a more generous way of being compensated for using your own vehicle for business use and its a tax fee way of taking money out of the business bank account tax free.
Contact us today if you want more information and tips on this area.