Be it you are PAYE or self employed you can go back 4 years to review what tax you have paid to the Revenue Commissioners.
Never mind the fact there is only 32 sleeps till Christmas – more importantly you have until the 31st December to claim for any tax refund you might have for 2007.
Possible credits can be for unclaimed
Bin Charges
Medical Expenses – Doctors visits and perscriptions etc
3rd level tuition fees (even outside of Ireland)
Insurance protection polices – e.g. income protection etc.
Home carers credit
Trade union subs
or more – see here for extensive list
So with November almost up, you should be looking at gathering your paperwork and submitting a claim before Christmas to get your application in on time.
We offer a no refund no fee facility so its a win win situation for you.
If we process your application and there is no refund we do not charge you.
If like with many applications, you are due a refund (average is €800), we charge a flat rate of 10% plus VAT.
Contact our office to today for an appointment and see if you will have a christmas present from the taxman.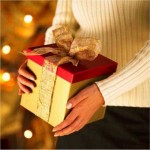 Email info@mcdowellaccoutants.ie
or Telephone 071 91 47580